Creating New Impact Analysis
Creating New Impact Analysis
---
Define components for an ad-hoc analysis
Click on the Menu button and select a Project

Click on the New Analysis button

Click on Search & Analyze
Are you searching for a text in your Org? Click here

The Add & Analyze dialog box will appear.
Type the name of the component you wish to analyze, then hit Enter or click on the Search button Click here if you want to search by text strings within your org


You can use % to get results that contain your text in addition to exact matches.
You can use the Type filter to select from various components types.


Now, select the components from the results list, and click on Add & Analyze or Add. Note: Components can be selected from multiple pages in the results list and aggregated in the Total Items Selected area, from which they can be deselected.
Save the Analysis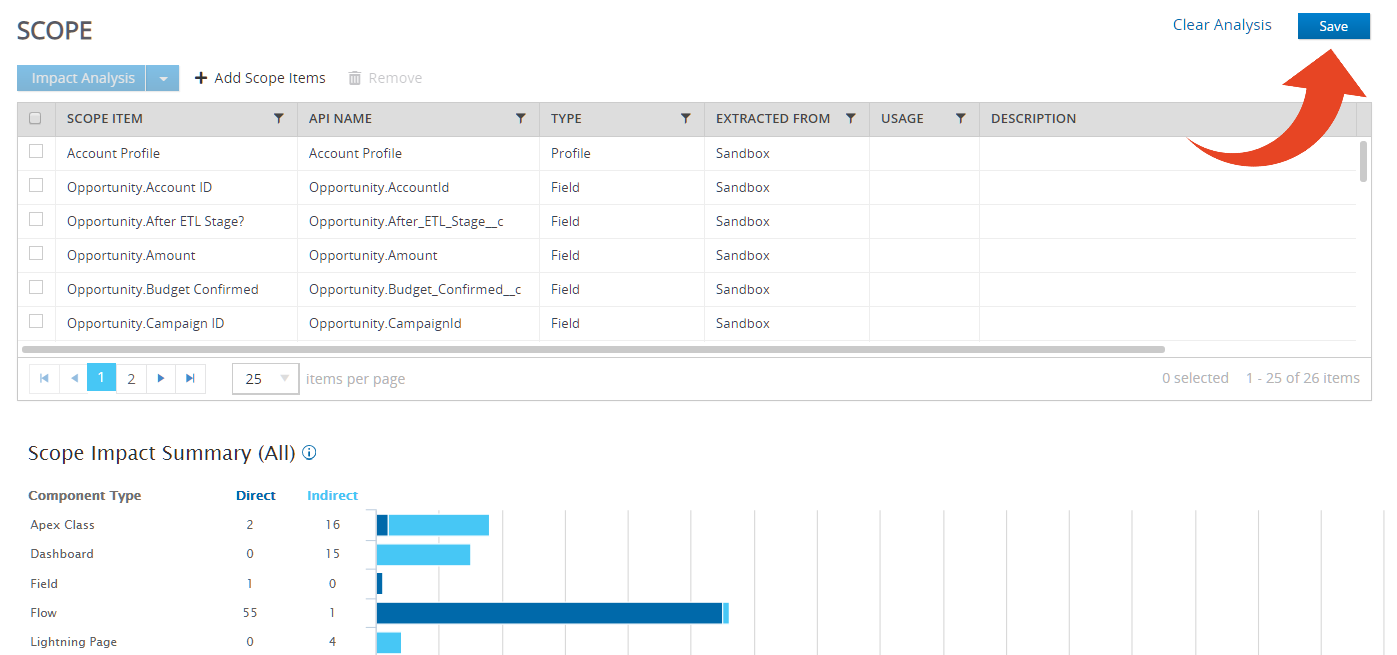 Fill in the mandatory fields and click on Save & View or Save & New.
Upon saving, your analysis will be given an Analysis ID.

Learn how to create a new Feature / Analysis in your Workspace
Define the scope for an existing Feature / Analysis
Select the Workspace tab
Select the Feature from the list
Click here to learn how to sort, filter, and group items in your Workspace

Select the Impact Analysis tab.
In the Scope section, click on Add Scope Item to search and select components for analysis and proceed as described in step 4 in the section above.
Alternatively, you can use a Package XML file to Import Scope Items
Learn more about Package XML
---
What's Next