Entity Distribution Widget
Entity Distribution Widget
---
The Entity Distribution Widget displays the distribution of items (Tests, Defects, Corrections, or Requirements) in a view, grouped by a given field.
The widget will show the sum of activities as well as the percentage of the total.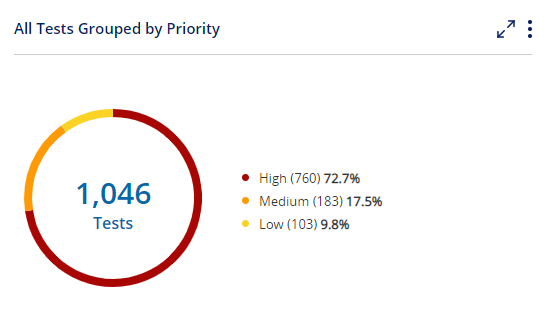 Tip!
Click on

to enlarge the widget
---

Drill Down to Lists
Users can click on the pie pieces to drill down to a list of items.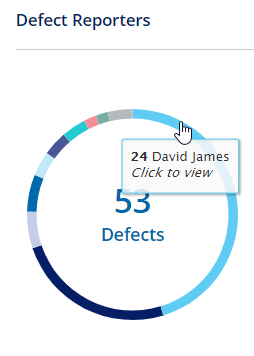 ---

Widget setup
To edit the widget -
Click on and then select Edit
Here is what you can define in the widget setup -
Title
Sub Title
Module - Tests, Defects, Corrections or Requirements / Features
Select the Module first, to populate the available Views
View - you can select from predefined views for Tests, Defects, Corrections, or Requirements / Features
And you can also create your own customized filtered view.
Grouped By - Select a field to group the display by. Supported field types (default or custom) are - Drop-Down, Text, and User

---
What's Next