Under the Reports tab, there are three available Tests reports -
Test Plan
Steps Execution
Test Coverage
Test Plan
Presents the Tests in your project according to module and priority, with the ability to filter the report according to your needs.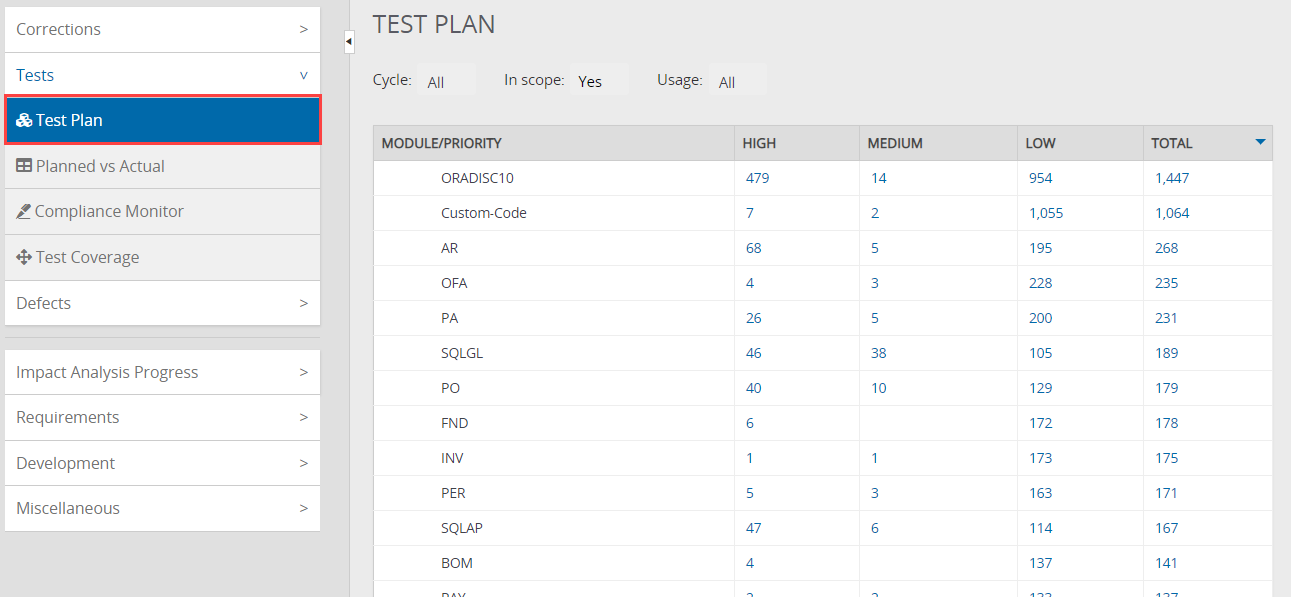 ---
Steps Execution
Compare the number of planned steps to the actual number of passed steps.
You can select any of the numbers to see the list of relevant tests.
Note
The report does not consider steps in the Not Applicable status
The report displays the number of Test Steps or Planned Runs / Hours.
By clicking on the numbers in the report, Panaya will display the Tests List View. Since Test /Quick Tests can contain more than one step, the number of displayed items in the list may differ from the sums in the Planned vs. Actual report.
---
Planned vs. Actual

Click here to learn more about the Planned vs. Actual report
---
The Test Coverage report provides a view of all the objects impacted by the changes to your system as a result of an Impact Analysis project. The objects themselves are grouped according to the Oracle module and are divided into 2 lists, covered and not covered. Objects that are covered are associated to at least one test, whereas objects that are not covered do not have any associated testing assets in the system.

The report is available for your Upgrade project or ongoing changes (Patches and Customizations). To learn how to link suggested tests for ongoing changes, click here.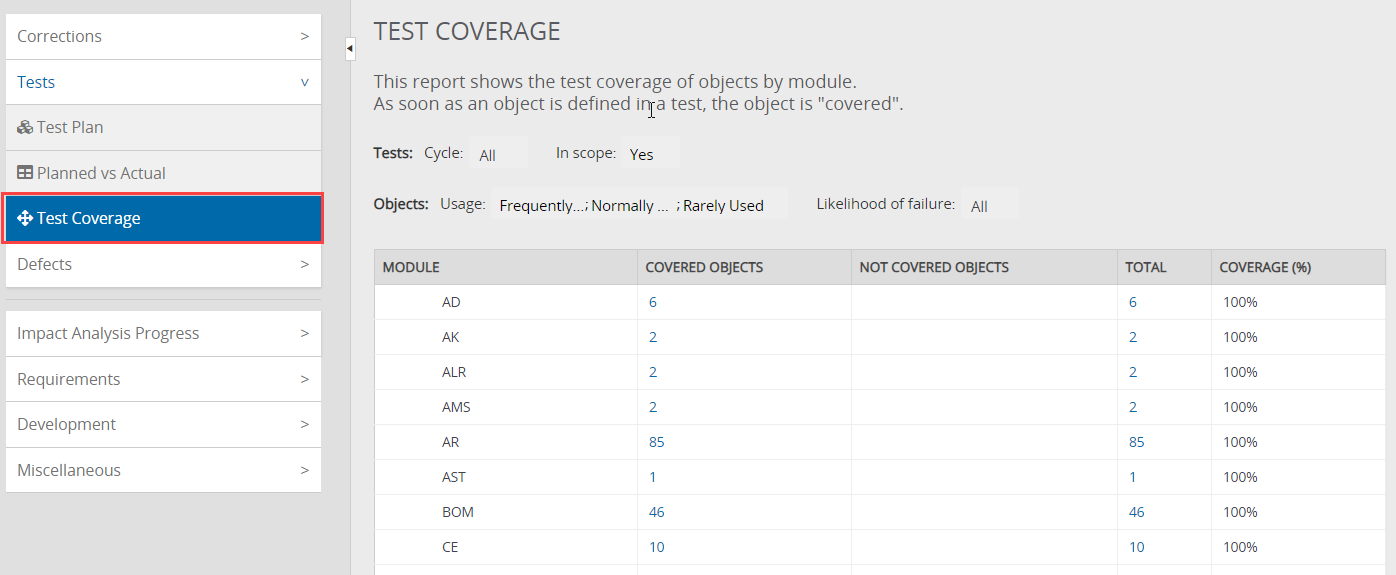 Coverage Calculation
Test activities are reflected in the Test Coverage report when one or more of these conditions apply -
---
What's Next