Your Release Dynamix Portfolio Planning Board allows you to quickly drag & drop Requirements on the whiteboard to define your Release plan.
If you need, use filtering options to narrow down the Requirements on the board.
Portfolio View
Planning Board
Easily drag & drop from your backlog
Plan and assign to Projects & Releases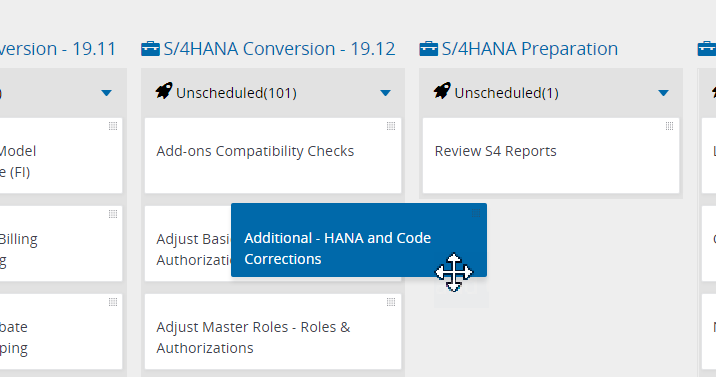 Portfolio List
Allows to Create & import new Requirements, as well as sorting & filtering before editing, assigning, or exporting.
Click here to learn more about this view.


---
The Planning Board
Use the Menu button to select your Portfolio

Select Board View

Drag from your Portfolio Backlog and -

Drop to a Release



Before reassigning any Requirement, drag it back to the Backlog first

A requirement can only be assigned -
- From the Backlog
- With no linked Tests

Drop to a Project (Unscheduled) -
Expand the Unscheduled section before you drop

---
Filtering Options
Narrow down the board with the various filters to only display Requirements of certain Status, Impact Risk, Owner, Project, Release, etc.


---