Your Release Dynamix Portfolio allows you to quickly create and manage all demands coming in from various channels.
Use the Portfolio list as a filtered report and export to Excel, or use our easy drag & drop whiteboard to set the Release plan.
Portfolio View
Portfolio List
Create & import new Requirements
Sort & filter to edit, assign, or export

Planning Board
Easily drag & drop from your backlog
Plan and assign to Projects & Releases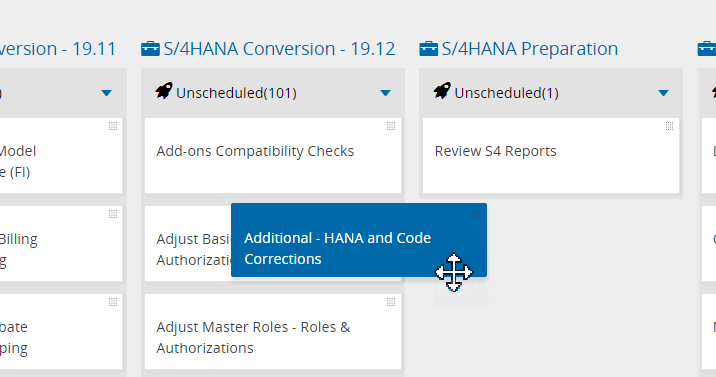 Click here to learn about the Planning Board view
---
Portfolio List
Click on the Menu button and select your Portfolio

---

Create or Import New Requirements

---
Edit or Delete
Check one or more Requirements
Select to Edit or Delete

---
Assign
Assign to an Owners, a Project, or to the Backlog -
Select from the list and then Assign or Project Assignment

---
View Requirement Details & Test Plan
To view a Requirement, click on its ID, Title or simply Double Click
To view a Requirement Test Plan, click on the number of Tests

---
Sort & Filter
This view allows to sort and filter Requirements from all Projects and Releases.
Use the various filters to display Requirements of certain Status, Impact Risk, Owner, Project, Release, etc.


---
Export List
Export your filtered list with the Export to Excel button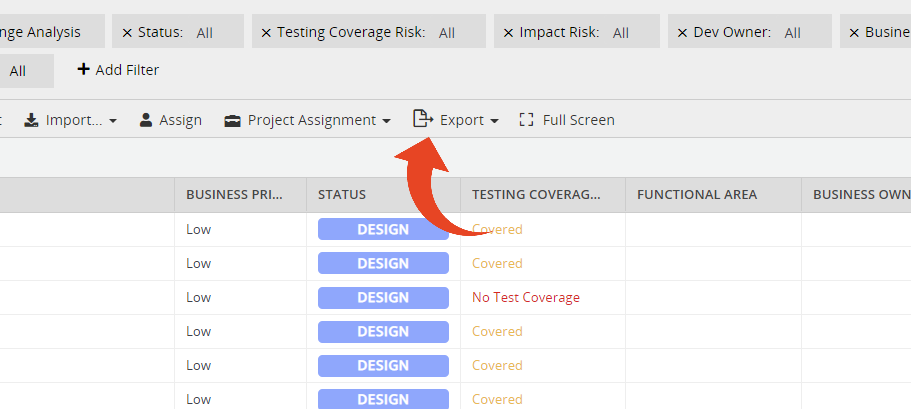 ---
What's Next