Share feedback
Thanks for sharing your feedback!
To connect with our support team. we invite you to our Support Portal, where you can report Support Requests or suggest new product ideas.
Did you try our troubleshooting articles?

Contacting Support
Click on the Help button > Contact Us > Contact Support
Creating New Support Tickets
Click the Contact Support
Fill in the form and include as many details as you can
Upon completion, click Submit


View All Tickets
Click on View All Tickets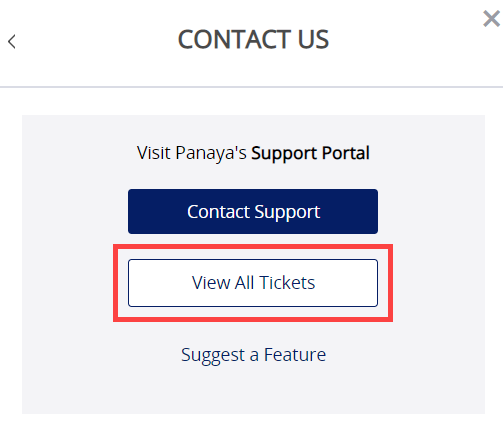 With our Support Portal, you will be able to track your own support requests, view your colleagues' requests, and be informed of any new updates regarding your inquiries.
Check out the "chat-like" approach for the communication thread, as well as the ability to search for possible solutions in Panaya's Success Center before submitting your requests and much more. You can even include additional watchers to your support request and have them actively participate in the discussion.


Watch a short introductory video about all that's great about our portal!




Suggesting Features
Click the Suggest a Feature
Fill in the form and include as many details as you can

Upon completion, click Submit