The Projects & Releases View
The Projects & Releases View
---
Share feedback
Thanks for sharing your feedback!
Release Dynamix provides detailed real-time insight into projects and releases' risk levels. You can easily understand which releases require immediate action with clear color indications per Risk level.
Use the Menu button and select All Releases.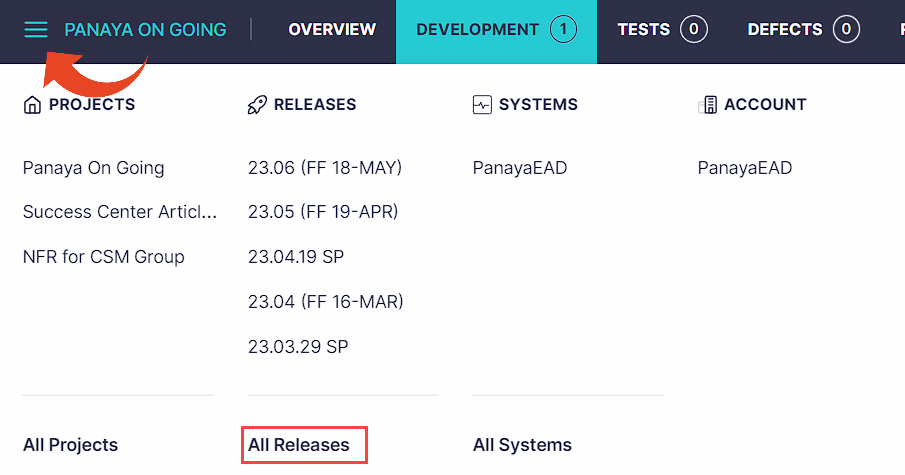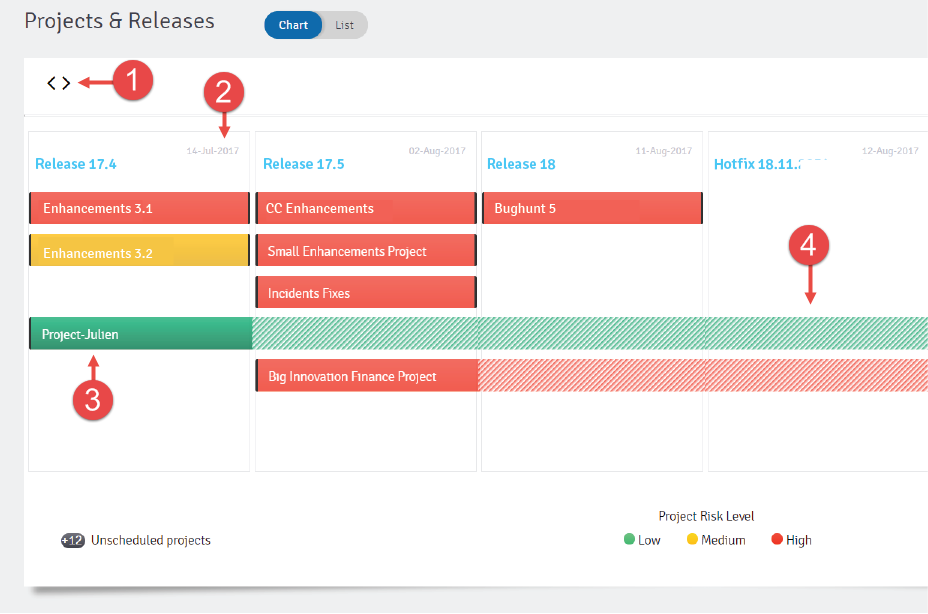 What do we see here?
Use the arrows (1) to move back or forward in the release plan
Each column represents a Release and is displayed with its planned Go Live (2) date
Each row represents a Project (3) where Requirements have been assigned to the Release
Projects with no deliveries for specific releases will span across the timeline with a broken line (4)
Colors reflect current Risk Level

To drill down to any Project or Release, click on its name.
---
What's Next