To view Impact Analysis Project reports -
When in a Project, click on the Reports tab

Expand the Impact Analysis Progress section

Correction Progress
For every extraction, you can track the number of opened/closed Correction activities, allowing you to understand the progress of your project over time, as well as the total number of corrections by type.

Recent Analysis Summary
Panaya analyses your current system status and progress for every extraction and automatically updates your project plan accordingly.
The Recent Analysis Summary displays the results of the current extraction. The report includes newly generated tasks, exceptions, and tasks that have been automatically closed.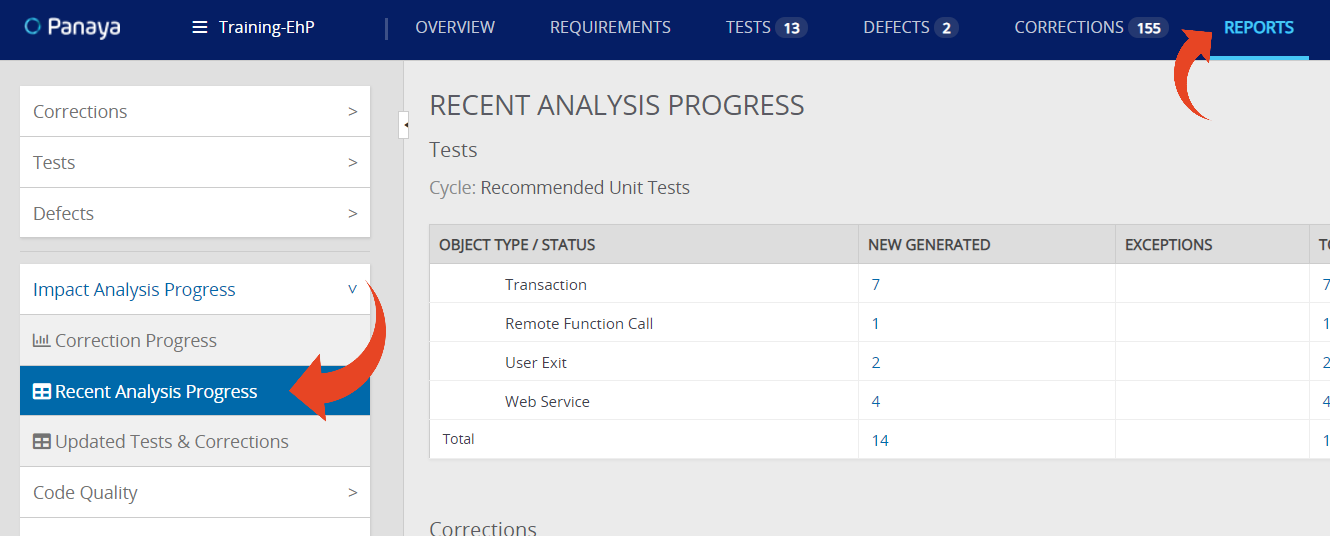 For EHP/SPS projects, read this article, explaining in detail the Newly Generated Tasks, Automatically Closed Tasks, Exceptions, and Updated Tasks.
Updated Tests & Corrections
A more detailed view of all activities where the Usage and Priority were updated, including a reference to the Changed Field, Current Value, and Previous Value.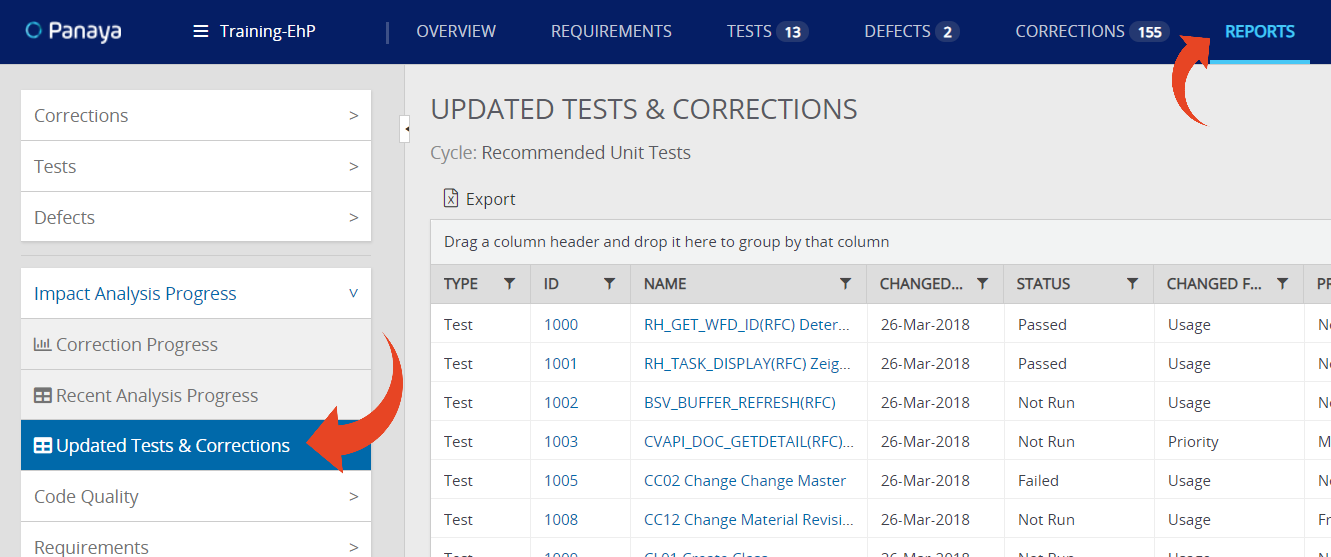 ---
What's Next