Installing the Simplification Item (SI) Report
Installing the Simplification Item (SI) Report
---
This article explains how to install the Simplification Item (SI) Report.
Prerequisites
Before you proceed with the below instructions, install the latest version of these notes.
The following notes must be installed on both your checked system and the Production system.
Panaya strongly recommends installing the most up-to-date versions of the notes.


Required

2399707 *- Simplification Item Check
2502552 *- S4TC - SAP S/4HANA Conversion & Upgrade New Simplification Item Checks

* These notes and the Simplification Item Catalog should be installed and updated to its latest version. In case the conversion process has begun and you have finalized your Development system, these notes versions and the development (checked system) should be frozen.


Recommended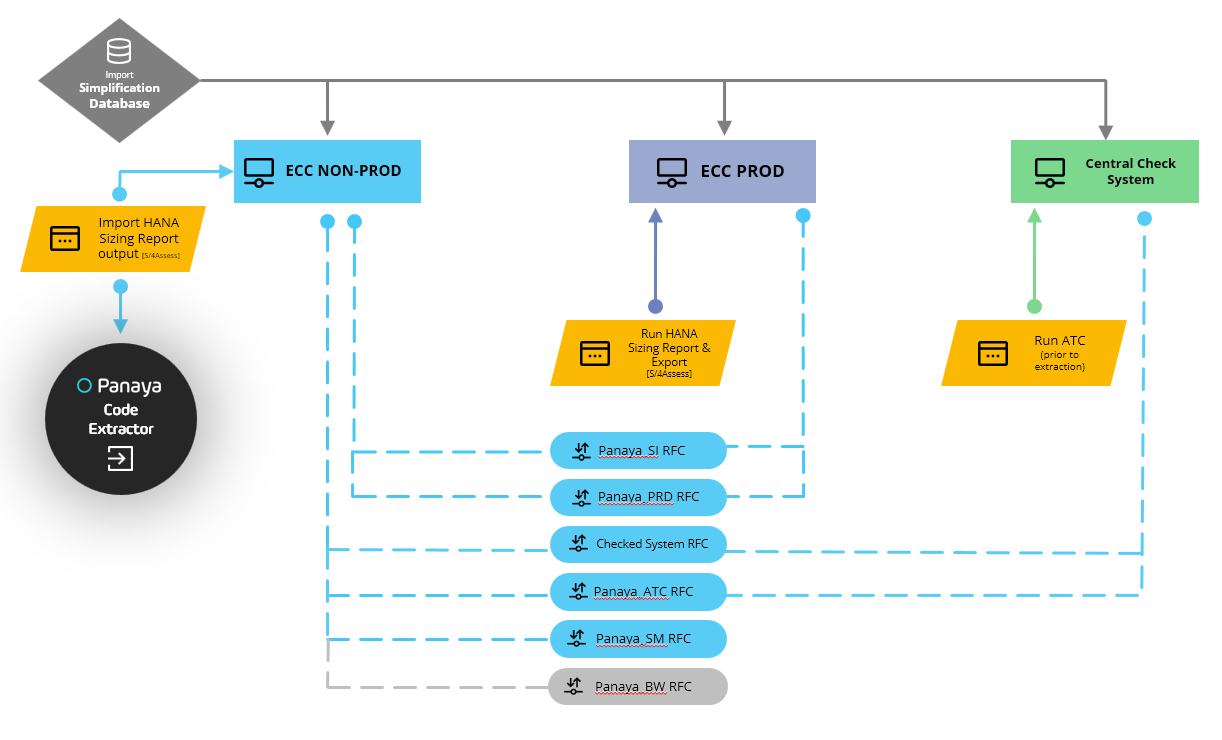 What systems should be installed with the SI?

The SI should be installed on the checked system (The one running the ETL Extractor) and the productive system.
---
Downloading the Simplification Database
There are 2 methods to download the Simplification Item Catalog

Method 1
Navigate to https://launchpad.support.sap.com/#sic
Select your preferred version of the Product

Click on to download the catalog


Method 2
Navigate to SAP Software Download Center
Download

CCMSIDB

Select the relevant ZIP file and click on Download Basket
Method 3
Start transaction SE38 and execute program /SDF/RC_START_CHECK
Click on Download Latest Simplification Item Catalog

---
Importing the Simplification Database
Start transaction SE38 and execute program /SDF/RC_START_CHECK
Select to Upload Simplification Item Catalog

Select the ZIP downloaded in the previous steps


---
What's Next