Correction Plan for Oracle
Correction Plan for Oracle
---
To view the correction plan for your project, click on the corrections tab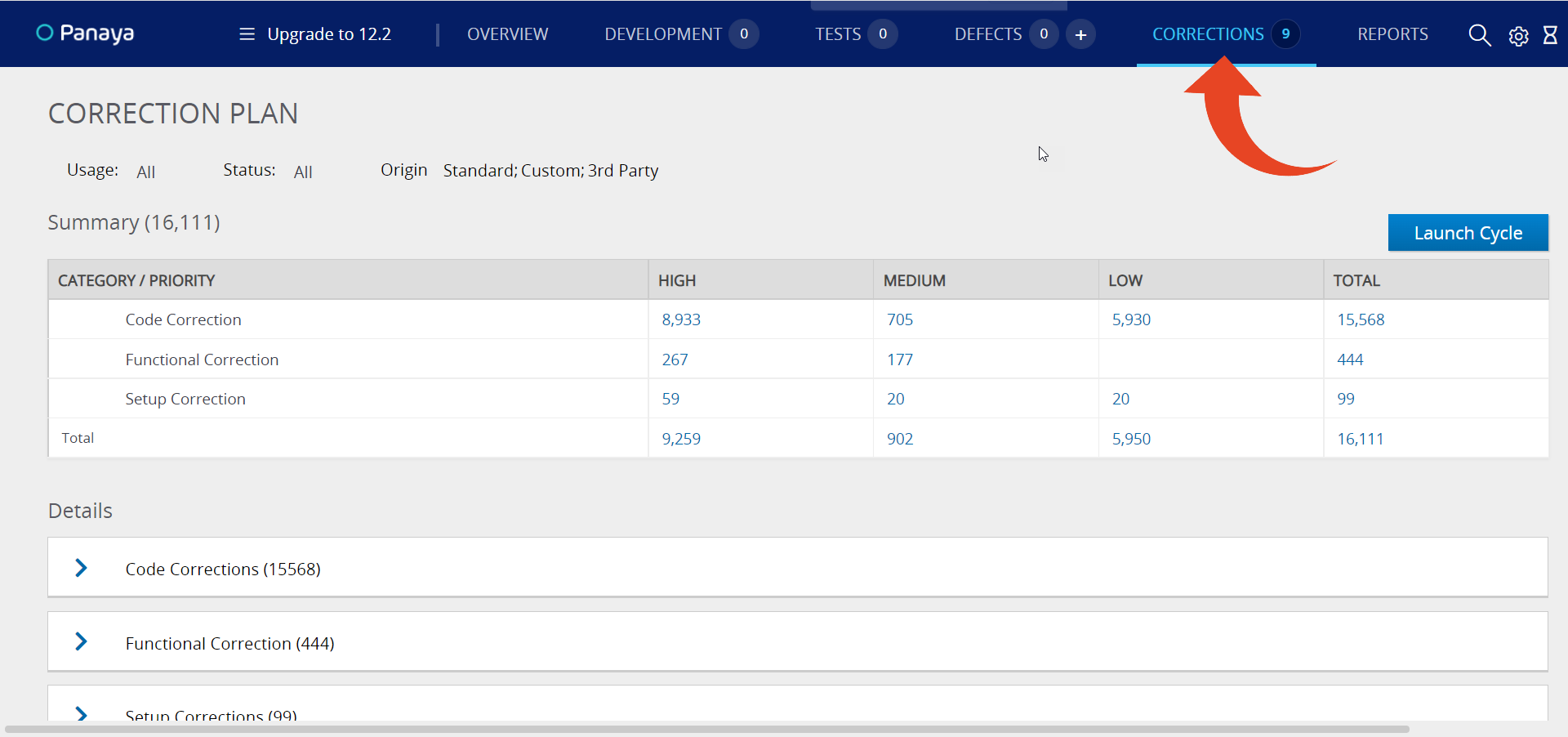 The correction plan allows you to drill down to filtered correction lists, in order to review, scope, prioritize and assign the activities.
You can filter the correction activities by their usage and status.
Corrections are also classified by Code Corrections, Functional Corrections, Setup Corrections, and User Defined.
Click here to learn more about correction types.
All the activities are presented according to their priority.
When scoping a project, Panaya recommends that you consider moving some of the Low and Unused activities to Out of Scope in order to present a realistic project duration without introducing risk (activities can be re-introduced later if necessary). Click here to learn how to mass edit the status of selected tasks.
---
What's Next