Panaya's navigation is easy for new users to get familiarized with. One button opens up a selection of projects, Releases, Systems, and Portfolios.

---
Projects, Releases, Systems & Portfolio
Click the new Menu button
to display recent Projects, most relevant Releases, Systems, and the Release Dynamix Portfolio. Just click to drill down to details.


The menu has a Permission-Based display and only displays relevant items depending on user
roles and permissions
.
---
Project Modules
Once within a Project, you can toggle between all Project activities


---
Project Search Button
When in a Project, you will be able to use the Project Search button at the top left corner of the screen


---
System Menu
All your System Analysis related views are one click away
Click on a System name to view the System Snapshot, Fitness State, Satellite Systems, and more

---
All Releases
Click on All Releases to view the Projects & Releases View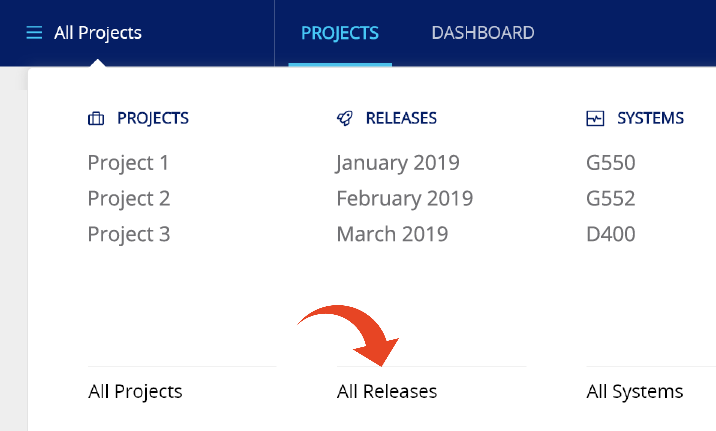 ---
Settings Menu
Click the Settings button

to open up the New Settings Panel



This is where admins can configure users, roles & permissions, custom code uploads, and more.
---
What's Next