Sorting, Filtering & Grouping Development Activities
Sorting, Filtering & Grouping Development Activities
---
The Development / Workspace List allows you to sort, filter, and group Features, Requirements, Analyses, Users Stories, Tasks, and Defects.
You can then save your personal Custom View to be used across projects.
To view all development activity items, select the Development / Workspace tab in your project.
---
Grouping
To group columns, drag a column header and drop it in the area above the table.
Panaya will display the count number for each group of Requirements.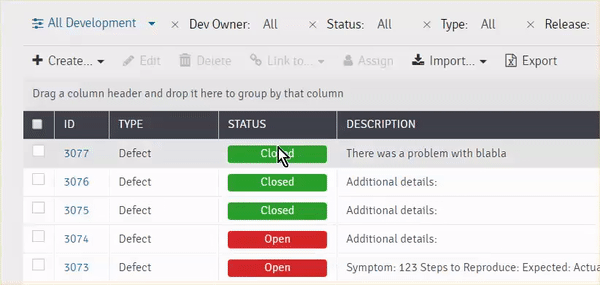 Note
Panaya will only group Requirements that appear on the current displayed page
To expand or collapse all grouped columns, use the Expand / Collapse button at the top left corner of the list.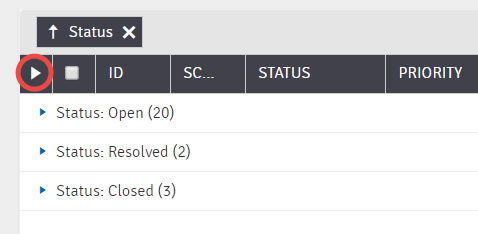 ---
Filtering
Use the All Requirements / Development / Items button to open up the Views list. Then, select the desired view to filter down the list

Use filter selection to add filter options to your list view

Then use the drop-down options to define the filtering criteria
Use multi-selection to select multiple values for each filter option

For Dates, you can select relative dates (Today, Yesterday, etc,) or set fixed dates

Tips!
If a filter is unavailable for a specific column, look for it in the main filters above.
If you do not see the desired filter criteria, add it to the list using the Select Columns button

---
Sorting
To sort by a specific column, click on the column header
Click again to toggle between ascending and descending order

---
What's Next