Share feedback
Thanks for sharing your feedback!
---
To view Last Run Evidence (for a Step)
Open up a Test
Select the Steps tab
Highlight a Step and click on Show EvidenceDepending on your screen resolution, the Show Evidence button may appear as an icon only.
---
Run Evidence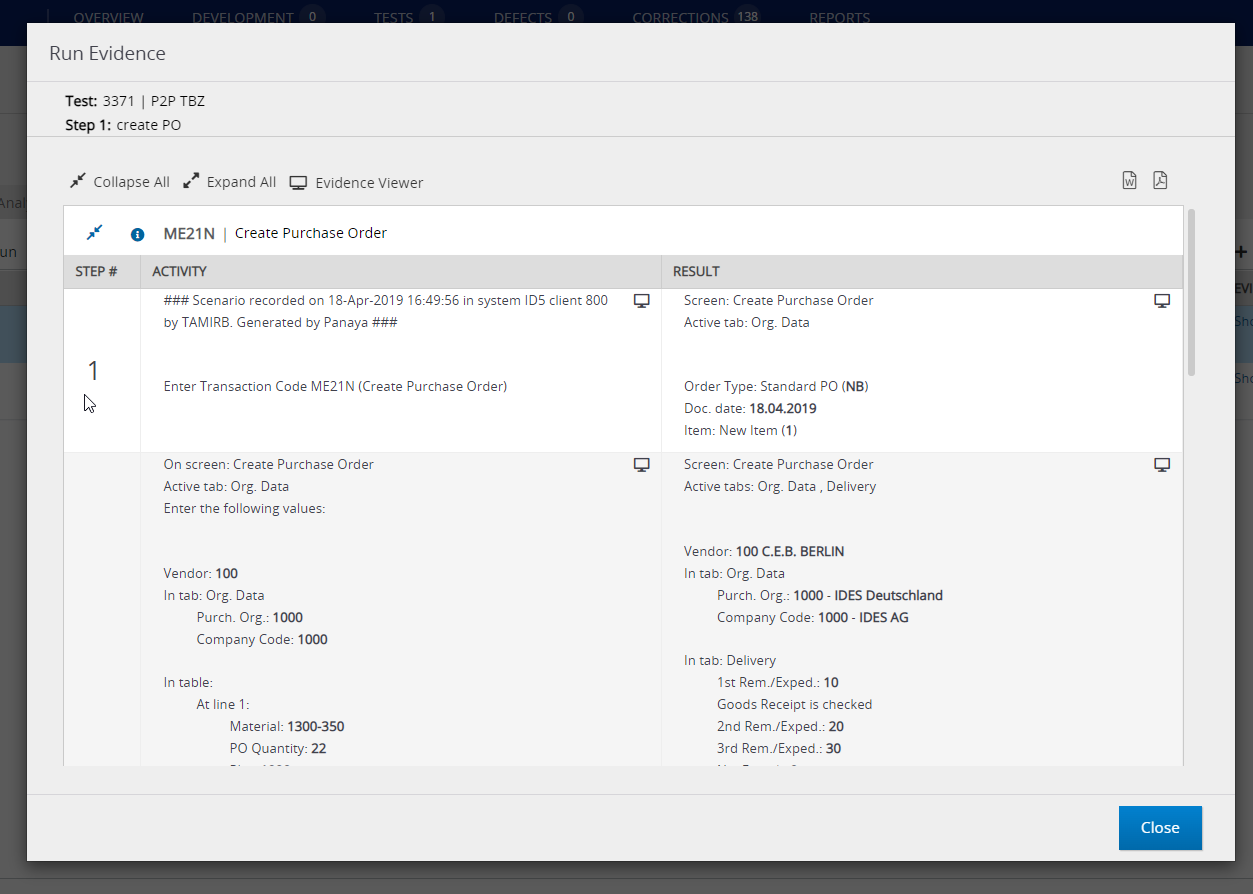 Evidence Viewer
Click on Evidence Viewer to be able to display an easy-to-read step-by-step view.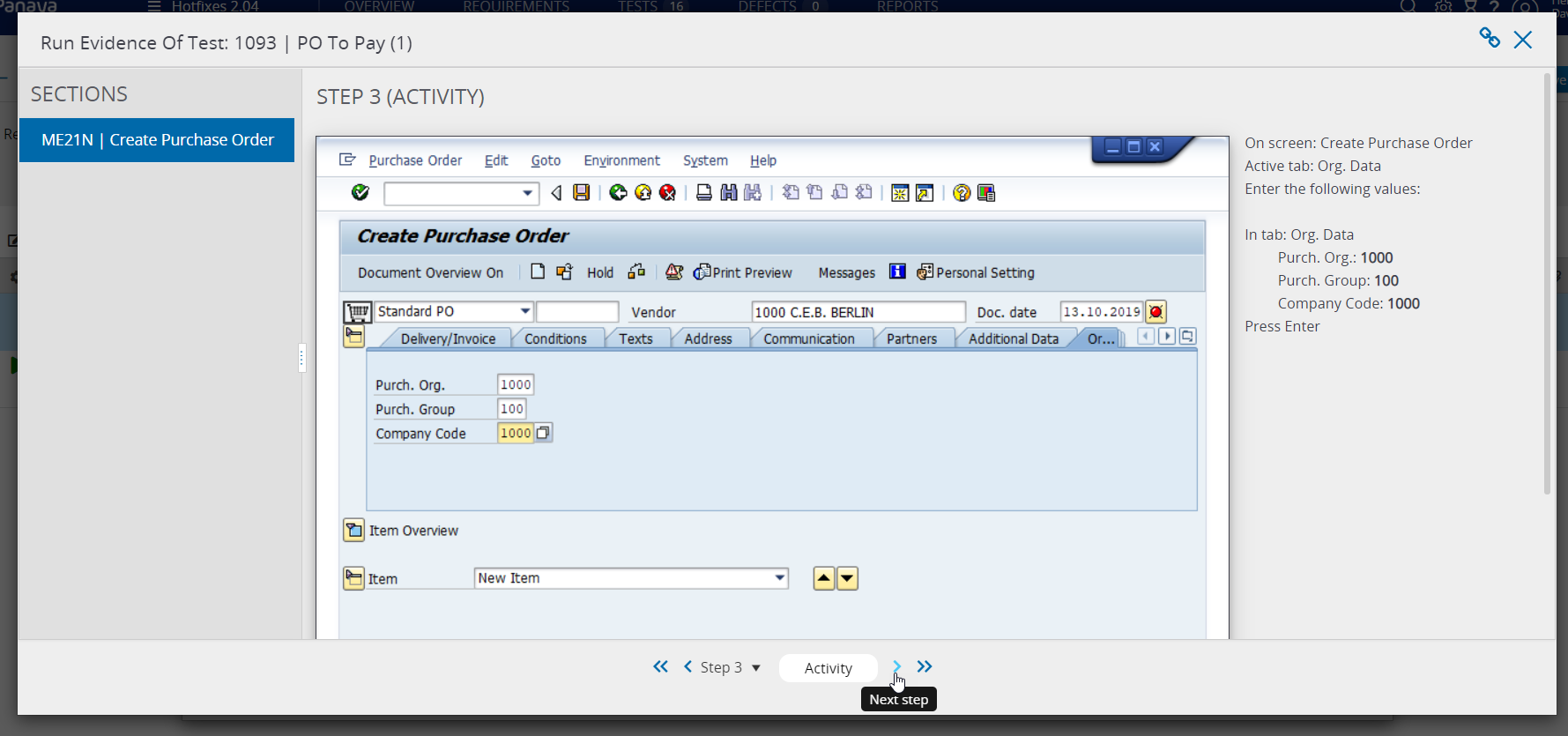 The navigation panel allows you to toggle between steps and jump to the first or last steps.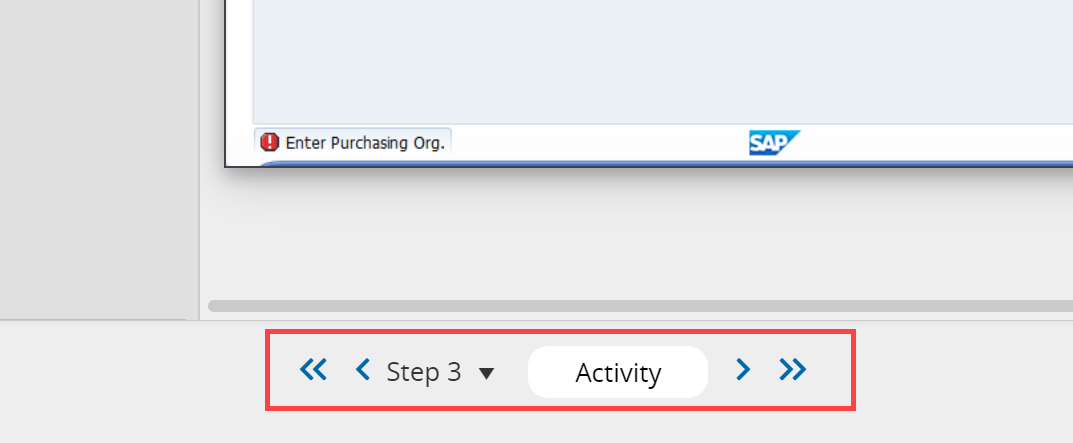 Tip!
Click on the screenshot to enlarge
---
Previous Test Runs Evidence
You can also view the test runs history for a specific step -
Select the Steps tab and highlight a Step
Click on the View Step Details button


Select the

All Runs tab


You can then view the test evidence for each run by clicking

View

under the

Evidence column.

---
Browser / Other Applications
If you used the Browser (Chrome, Edge) or Other Applications recording option for various application types, your screenshots include annotations as described here.
---
What's Next